Welcome to the Duke Of Wellington
This beautiful 19th Century former 'Drovers Inn' and 'working farm' now finds itself a cosy, traditional country inn set amongst two beautifully large beer gardens. Built in 1866 the 'Duke' has all the character and charm of a traditional country inn, built in Derbyshire limestone with slate roofs, roaring log fires and extensive gardens, our pub is well worth a visit.

23 recommends
A Great Place To Dine in Matlock
Our inn has been redecorated, relatively recently, in a country style that provides a warm and comfortable atmosphere for both drinkers and diners alike. The menu is simple and traditional with a big focus on traditional pub favourites and our 28-day-aged Derbyshire beef that gives us a wide selection of steaks and grills.
The extensive floral gardens offer comfortable seating areas, as well as a fully enclosed heated patio area overlooking 'Riber Castle and the Derwent Valley'.
Somewhere to stay in Matlock - Stay at the Duke
Accommodation is available in the 'Stables'. Please see the Accommodation page for more details. We provide good food, great ale, fine wines, friendly company and much more.
A perfect location
We are situated in Matlock, Derbyshire- in the heart of the beautiful Peak District. We are the perfect base for you to explore this gorgeous part of England- whether you enjoy walking or rock climbing we will make your stay as enjoyable as possible.
We're ideally located for: the beautiful town of Matlock, visiting the house and grounds of Chatsworth, walking and exploring the Peak District National Park plus the market town of Chesterfield is just over the hill.

23 recommends
---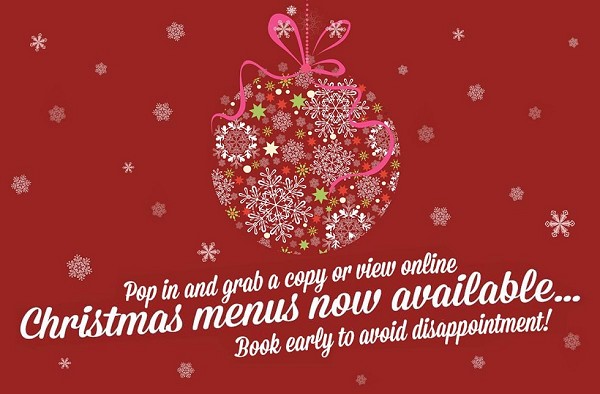 Christmas at the Duke
Christmas time is all about spending time with your loved ones, relaxing and generally getting in the Christmas spirit and having a good time... so don't spend it in the kitchen! This year let us do all the hard work and treat yourselves to a fantastic 3 course meal at the Duke of Wellington!
We are now taking bookings for Christmas Fayre. Book early to avoid disappointment!

Be the first to recommend this
---
This Halloween...
This year Halloween falls on a Friday and we've got loads of spooky things planned… To find out exactly what we've got in store for you keep updated and check our Facebook page.

Be the first to recommend this
---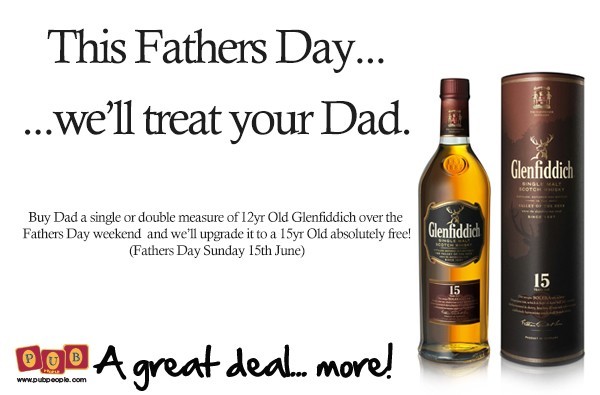 Join us this Father's Day
Bring your Dad to the Duke this Fathers Day and allow us to treat him… Buy him a single or double of Glennfiddich and we will upgrade it from a 12 year old to a 15 year old for free! Available all weekend plus why not book a table and order a meal too - you could even stay overnight and make a weekend of it. Book soon or be disappointed!

Be the first to recommend this
---
Watch the World Cup here!
This year the World Cup is in Brazil and we honestly couldn't be more excited! We are of course showing every match live right here and we can hardly wait until June 12th! Our favourite thing about the World Cup is everybody come together which is why we will be making a special effort to create a carnival atmosphere throughout.
So come on down and show your support… There really will be no better place to watch the World Cup this summer!

4 recommends
---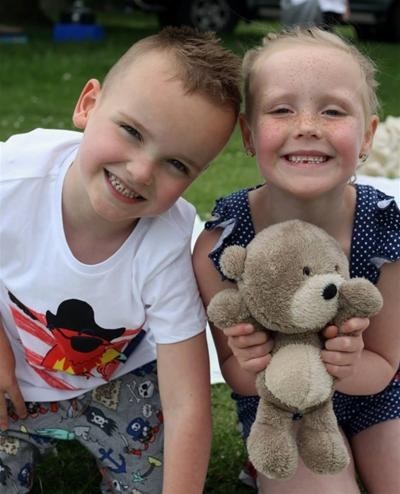 Raising money for Cameron Harper
Cameron is a shy six year old little boy who suffers from Cerebral Palsy. He has a twin sister and his wish is to walk along side her. Cameron has been through so much already and recently qualified for a massive operation, which will help him to walk.

Unfortunately the government has pulled funding for this operation, so the operation is now not possible on the NHS. Because of that, there is an almighty task of raising the £70,000 through sponsorship from events and donations to get this operation done privately.

The operation is very intense and carries a serious amount of risks but this is Cameron's one and only chance at becoming independent and to be able to walk like any other boy of his age.
John Hodlin, a close family friend of Cameron, is challenging himself to a 5 day off road cycle to raise money for Cameron's just giving page. The journey will take him through Matlock where he has chosen us as his first pit stop.
We will be donating 5% of all our accommodation profit throughout June to show our support
Please donate to Cameron's Just Giving page, every donation adds up small or big. http://www.justgiving.com/Cameronharper
Find out by visiting http://www.diy-kitchens.com/community/john-hodlin/

2 recommends